As a pet-friendly campground, we see many dogs join their family camping trip and have an absolute blast. We also see campers without fur babies who say they wish they had brought them along. We may be a little biased because we love camping with dogs, but we think, if possible, you should always bring along your pooch on your camping trip. Below are our 6 reasons why.
---
1. Bonding
Camping trips tend to bring people together, which isn't any different for dogs. Camping with your pooch will form a stronger bond between you through all the time spent together. Driving, walking, swimming, kayaking, eating, sleeping, and anything else you and your dog do together build a special connection and no doubt will make each other happy. Camping with your dog can be an enriching bonding experience!
2. Exercise
Taking your fur baby camping is an excellent opportunity for them to get their exercise in a new, exciting way. Not only will your dog get the training they need, but they make exercising fun for you too! Camp Moogerah is on 20 acres, so there's plenty of space to exercise. If you and your dog love to swim, Lake Moogerah is also on our doorstep. Maybe your dog prefers to stay dry? Perhaps they might like kayaking, which is available for hire (and dogs are allowed!).
3. New Environment
Exploring somewhere new is great for both you and your pooch. A new environment introduces new sights, smells, people, and animals, satisfying their curiosity and sense of adventure. Though, it's essential to understand that not all dogs like camping, just like humans! If your dog can be aggressive or gets too nervous going to new places, perhaps it's best not to take it camping - being in a new environment could trigger the dog and cause issues.
4. Training
Camping is an excellent opportunity to polish up or work on obedience training. Teaching your dog to stay by your side and not bark is tested while camping. There is so much space to run around and many new smells to explore! Though we are a dog-friendly campground, we do request that dogs must always be kept on a leash whilst onsite.
5. Companionship
Dogs provide us with fantastic companionship, so if you're camping alone, consider bringing your pooch. Adventuring with your loving furry friend will lift your mood both of you. Dogs also provide some great entertainment!
6. They're Family!
And the best reason you should bring your dog camping is… dogs are part of the family! They love nothing more than to be with their family, so why not bring them along on all the camping trips? Camping with ALL your family makes for a memorable experience no matter what. Dogs put a smile on your face every day and are sure to lift the mood when needed.
---
At the end of the day, dogs love to explore new things and be with their humans, so why not take them on your next camping trip? They'll love you even more for it (if that's even possible).
Remember that not all camping grounds are pet friendly, so always double-check with them and be considerate of other campers and the surrounding environment.
At Camp Moogerah, we love animals and honestly believe that your pets are family members who deserve to join in on the fun, so that's why we are a pet-friendly campground. And FYI, pets can stay for free! Contact us if you would like to book your next camping trip or fill out our booking form today!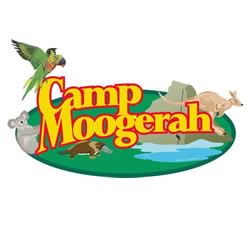 Posted By Camp Moogerah
Camp Moogerah sits on the scenic shores of Lake Moogerah, accommodating groups up to 257 in bunk bed cabins alone. Our emphasis is safety, education, team building, combined with lots of fun.
Updated : 10th August 2022 | Words : 596 | Views : 868