Just over an hour from Brisbane and the Gold Coast, Lake Moogerah and its surrounding areas offer an abundance of activities. From kayaking on the peaceful waters to eating at the local pubs, there's something for everyone to enjoy. To help plan your ultimate weekend getaway, we've put together a list of things you can do while camping with us at Camp Moogerah.
---
1. Water Activities
Lake Moogerah is a popular destination for recreational boating, water skiing, jet skiing and fishing. You do need a permit to fish at this lake, but it can be easily purchased online here. For easy access to the lake, Camp Moogerah has a private boat ramp for our guests to use. We have kayaks and canoes available for hire if you would like to have a kayaking adventure on the lake.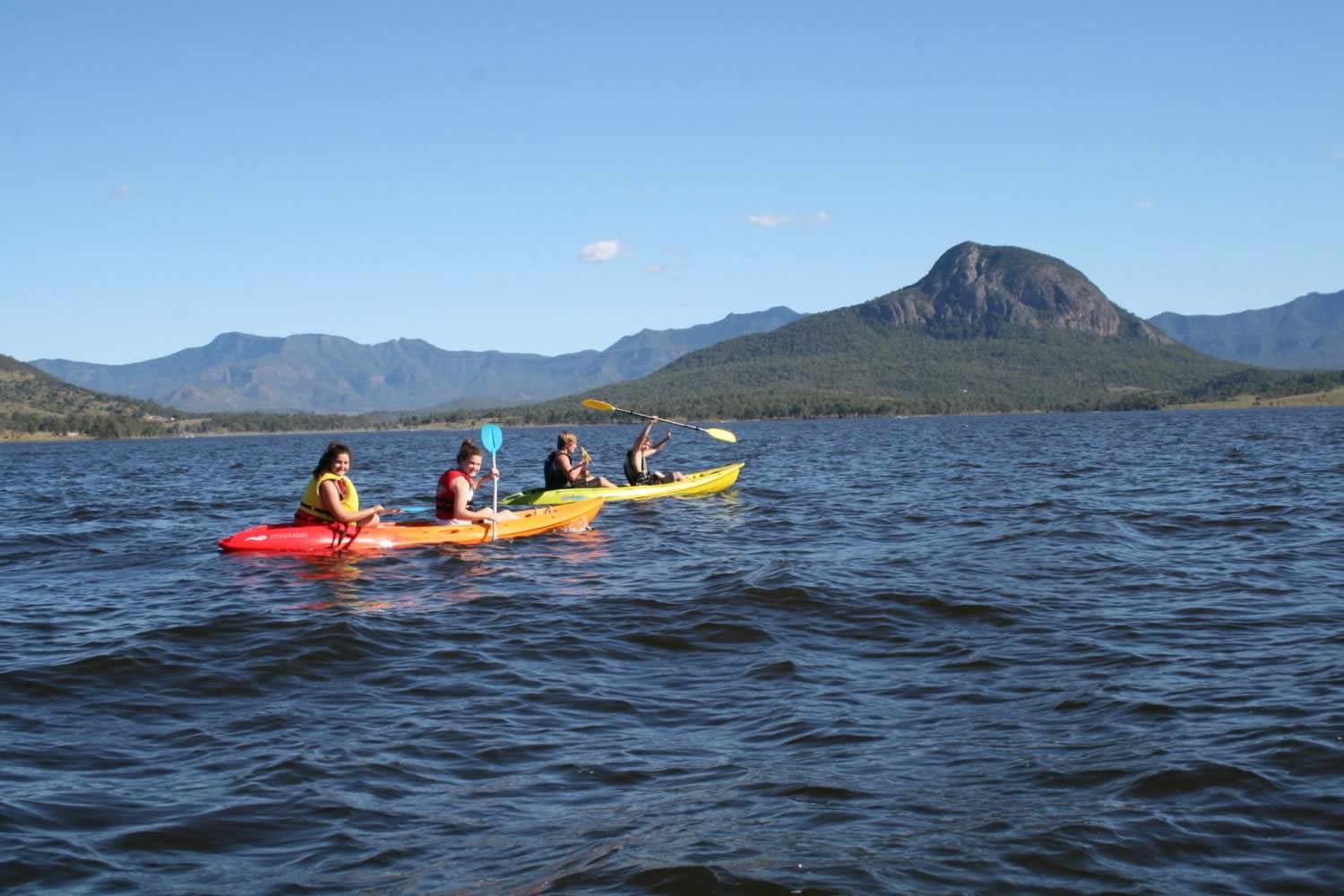 2. Play Basketball, Volleyball & Tennis
At Camp Moogerah, we have a basketball/tennis court and a grass volleyball court for our guests. We have some sporting equipment available, but you can bring your own if you prefer. Our courts are also a great place to play a little backyard cricket, hula hoop, or kick around the footy. Parents, this can keep the kids busy for ages!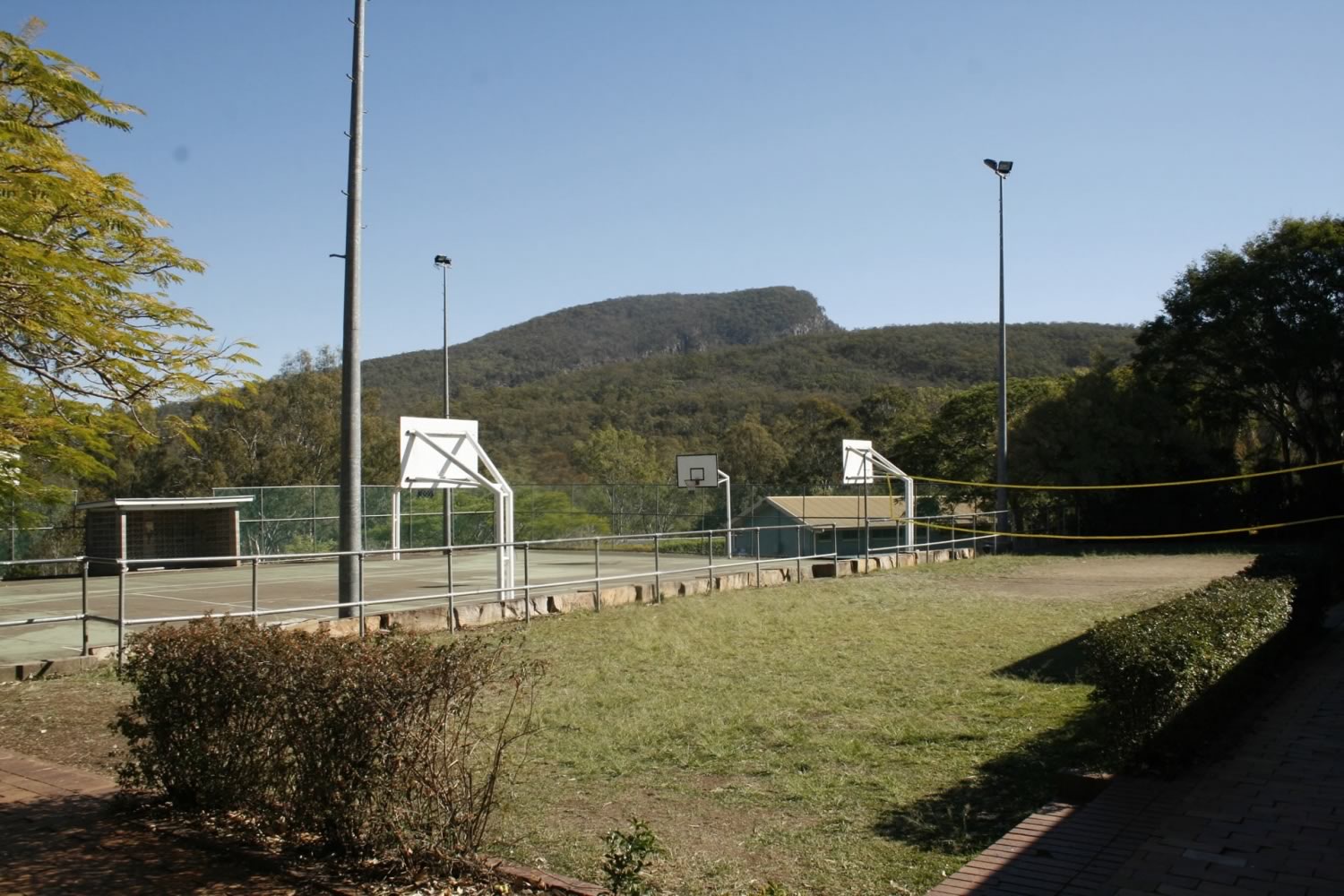 3. Star Gazing
Looking up at the night sky and seeing the stars is one of our favourite things to do here. Especially during winter, the stars shine so brightly you can be mesmerised by them for hours. Keep an eye out for shooting stars - we see lots! If you're into photography, we highly recommend you bring your camera along and see how much of the night sky you can capture!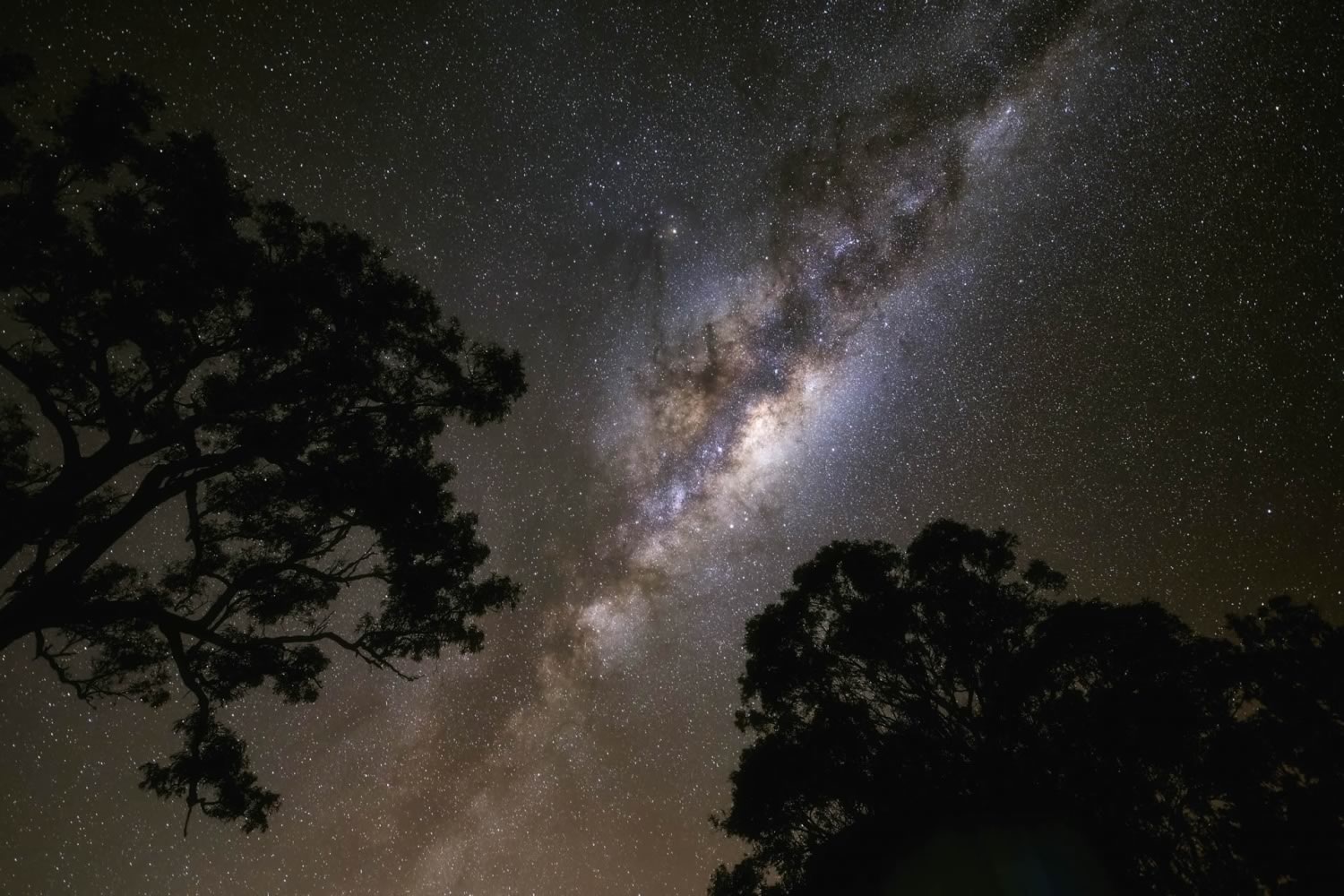 4. Cook up a Feast
We've got the ultimate BBQ area for you and your mates to cook a fantastic camp dinner. You can serve up something special with our own wood-fired pizza oven, electric BBQ, and our inground esky (yes, you read that right).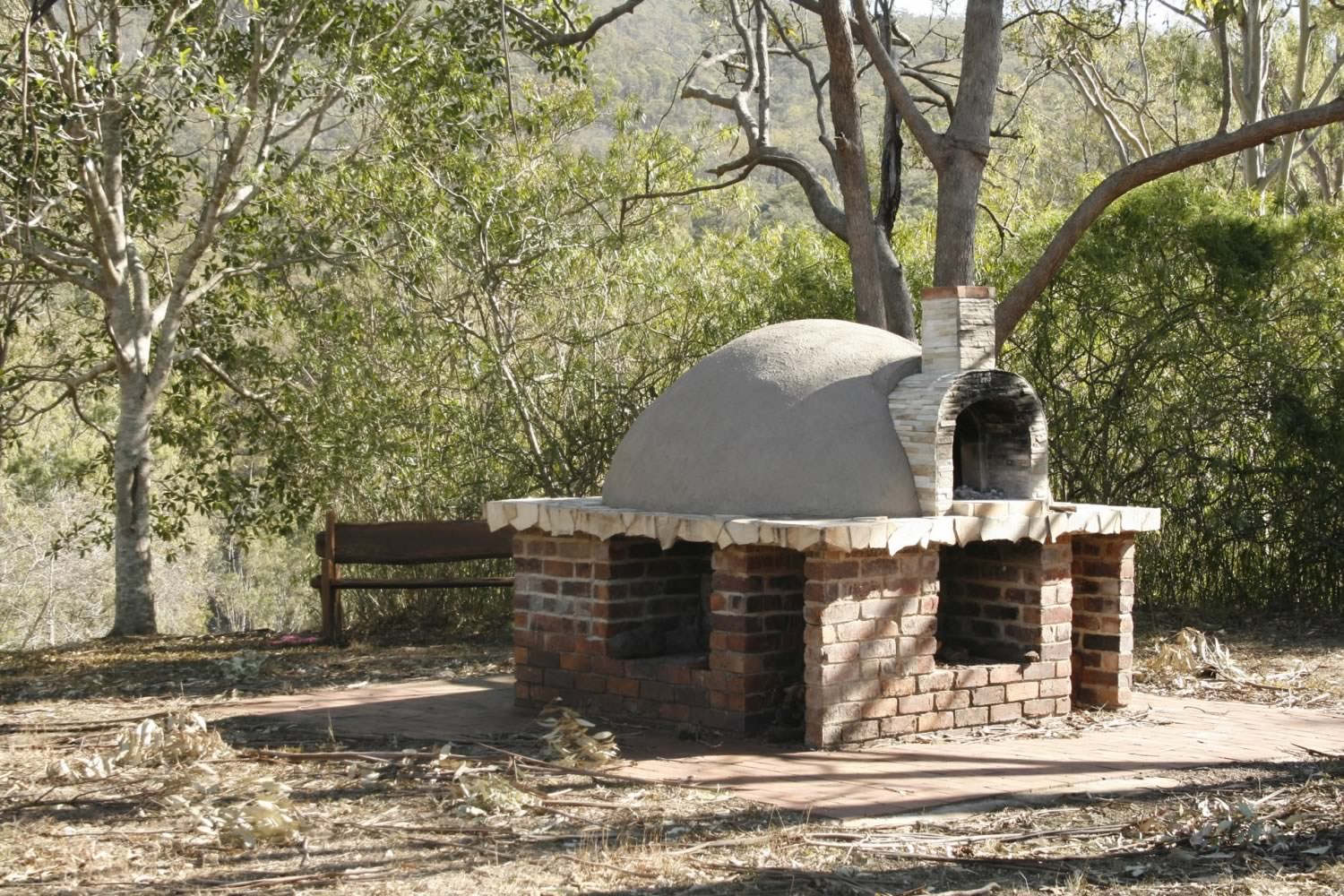 5. Go for a Hike
There are many hikes for you to conquer while you're in the Scenic Rim. To keep it short, we recommend these three all within Moogerah Peaks National Park (ordered from easiest to hardest):
Mt French
Mt Edwards
Mt Greville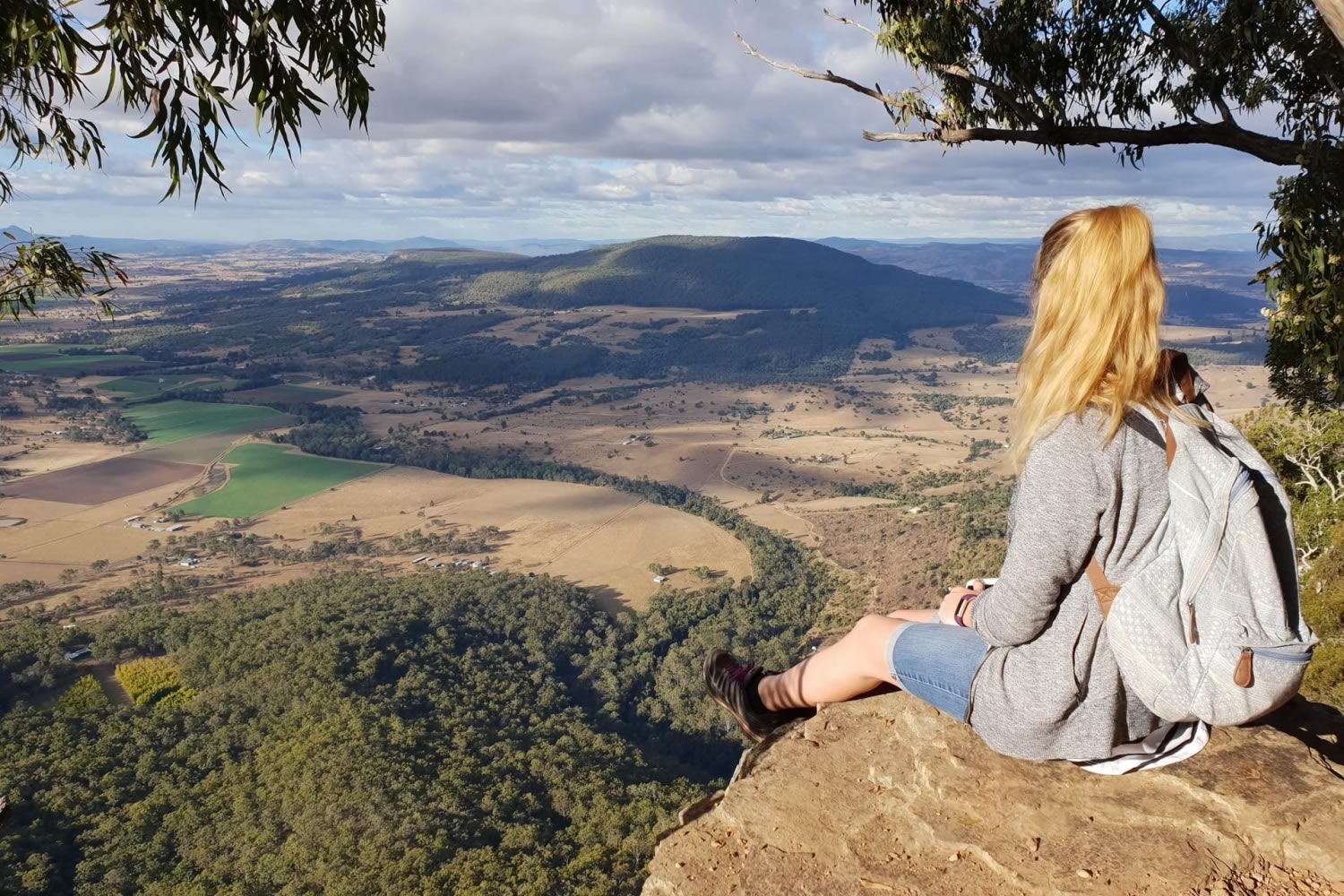 Mt French is the easiest one to do. From Camp Moogerah, it takes about 20 minutes to drive there. After that, it's about a 5-to-10-minute walk to the lookout. This walk is perfect for young kids.
Located only 5 minutes away from Camp Moogerah, Mt Edwards is another hike we recommend. The 6km hike is around 3.5 hours return. It is a challenging trail to complete, but the views are worth it. On a clear day, you can see the Brisbane City skyline.
Mt Greville, also known as Elephant Rock, is the landmark in almost all Lake Moogerah photos. It offers a few alternative hiking trails and is also considered difficult. We recommend that you research and plan this hike. Again, the views are worth the challenge!
6. See Moogerah Dam Wall at Haigh Park
Five minutes from Camp Moogerah is Haigh Park, where you'll find the Moogerah Dam Wall, picnic and BBQ areas, a playground, and a café. The Dam Wall is 219m long and 38m high. It's a nice, short walk across the top of the wall with views of Lake Moogerah on one side and Reynolds Creek on the other. The access gate is open at 6am and closes at 6pm. You can also access Reynolds Creek from Haigh Park by driving down on Edwards Street, where you can have a peaceful picnic.
7. Visit Local Businesses
There are many local businesses nearby with Moogerah's neighbouring towns, including Aratula, Kalbar, Boonah, and Mt Alford. If you love wine or lavender, we highly recommend you check out Kooroomba Vineyards and Lavender Farm, located only 15 minutes from us. They also have a beautiful restaurant if you like having a nice dinner date.
There are many cafes and pubs nearby too. The Dam Café is located at Haigh Park, serving fantastic coffee and delicious food. The Aratula Hotel Motel is also a great spot to have a meal with friends and family.
---
Well, there you have it! Our top things to do while camping at Lake Moogerah. As you can see, there are so many different things you can do, and there's something for everyone. Contact us if you would like to book your next camping trip or fill out our booking form today!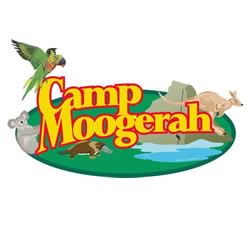 Posted By Camp Moogerah
Camp Moogerah sits on the scenic shores of Lake Moogerah, accommodating groups up to 257 in bunk bed cabins alone. Our emphasis is safety, education, team building, combined with lots of fun.
Updated : 10th August 2022 | Words : 738 | Views : 2145