So, you've decided you and a bunch of friends want to go on a camping trip but you're not sure how to plan it? Don't worry because we have got you covered! Here are our top tips on planning the ultimate group camping getaway.
1. Communication: Create a Facebook Group
Communication is key in any planning situation, so it's important your group sorts it out at the beginning. There are so many options to choose from when deciding on how to communicate with everyone in the group, but we believe a Facebook Group is one of the best tools. Information about the trip can be shared to everyone, you can run polls and ask questions, and once the trip is over, everyone can share their photos and stay connected.
EXTRA TIP: Create a Google Doc and include all the details about the camping trip. This document can then be shared so everyone is aware of all the key information. The Google Doc should include details like camp location, arrival time, transportation logistics, payment method, contact details of everyone, activities, meals, camping equipment and weather scenarios.
2. Assign Roles
This may sound a little like a group assignment at school, but it's necessary. Assigning roles to multiple people in the group helps de-stress the planning process and allows for more people to get involved. Possible roles to assign include:
Leader – handles delegation and communicating with vendors
Treasurer – creates budget and collects the money
Activity Director – research activities group can do on trip and create itinerary
Camp Chef/s – puts together a meal plan and is in control of the camp kitchen
Gear Organiser – figures out what is needed and knows who is bringing what
3. Decide on a Date
Once you know who is joining this epic camping trip, the next step is to figure out when everyone is available. A good way to figure this out is by running a poll of the Facebook Group Page.
EXTRA TIP: Have multiple dates available. Sometimes the campground you've chosen doesn't have availability for your most preferred date. You should at least have one other date in mind when checking availability. It is always best to plan these trips as far in advance as possible or try getting dates during the off-peak times like weekdays.
4. Organise the Payment Method
This can be a very stressful part of the whole process of planning the camping trip. So, here are what we think make it SO much easier.
It's best to pool the group's money together and make the one payment to the campground. There are many apps out there that can make this easy, like PayPal and Groupee.
Another way is for the 'Treasurer' to create an Excel spreadsheet with everyone's names and other relevant details on it. When a person has transferred the Treasurer their money, they can then mark that person off on the spreadsheet.
You can always ask the campsite if they have any suggestions on how to do this.
5. Create a Camping Meal Plan & Budget
What are you going to eat? Does anyone have any allergies? How are you going to cook your food? Are there local pubs and restaurants near the campsite? All these are important questions to ask when planning for a successful camping trip for a group. We recommend you ask the campground what facilities they have and what's nearby, figure out the food budget, and create a meal plan.
Here at Camp Moogerah, we have a BBQ Area which has an electric BBQ, a massive pizza oven, an inground esky, tables and chairs, and a fireplace. We always suggest groups to use this area since it's such a great place to hang out, play some music and cook your meals. Oh, and it's free for all Camp Moogerah guests to use! If you don't feel like cooking though, there are several cafes and pubs close by.
EXTRA TIP: Bring your own firepits. At Camp Moogerah, you are allowed to have campfires! So, make sure your group brings a firepit or two. If no one in the group owns one, then you can always hire ours. Though, please note that if there is a fire ban in the area, you cannot have a campfire. This can change daily. Click here to find out if there is a fire ban in place for the Scenic Rim.
6. Check the Campground Rules
It is always important that you are aware of the campground rules and to double check them a day or two before you arrive. Everyone in the group must be aware of the rules like noise curfew, if campfires are allowed, check in and check out times, if they're pet friendly and more.
EXTRA TIP: Post the campsite's rules on the Facebook Group and pin it so it's always easy to find or add it to the Google Doc.
7. Consider Different Weather Scenarios
Unfortunately, we cannot control the weather. You can plan and plan for a perfect camping trip, but sometimes mother nature has other ideas.
Not to worry though! There are still ways to work around bad weather. Firstly, keep an eye on the weather forecast and make informed decisions on whether the trip should be postponed to another date, or to march on through it. We recommend talking to your campground about possible options in adverse weather.
EXTRA TIP: When planning your trip, it's best to consider all the different weather scenarios that could occur and plan for those too.
8. Have Fun!
Things don't always go to plan, and that's okay! Just remember to have fun, be there in the moment and make some memories with your mates.
---
Now that you know some tips and tricks for planning the ultimate camping getaway with your mates, it's time to begin! If Camp Moogerah sounds like it's your next camping trip location, then be sure to contact us today.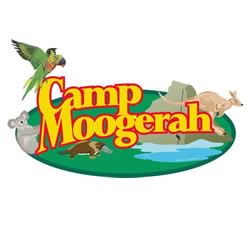 Posted By Camp Moogerah
Camp Moogerah sits on the scenic shores of Lake Moogerah, accommodating groups up to 257 in bunk bed cabins alone. Our emphasis is safety, education, team building, combined with lots of fun.
Updated : 12th August 2021 | Words : 998 | Views : 358