Lake Moogerah is the water activity and camping hotspot in the stunning Scenic Rim in Queensland. It can get hectic, but it can also be super quiet. It all depends on the weather and time of year. Let us help you find the best time to go camping at Lake Moogerah for you!
---
Let's get straight into it! If you can avoid school holidays, we HIGHLY recommend that you do so, especially if you want a quiet camping getaway. School holidays are the busiest times of the year, alongside holidays like Australia Day, Easter, Christmas and New Year.
If you want it to be even quieter, we suggest camping during the week instead of the weekends. Often you'll find that there are barely any other campers near you!
If you have kids, you're more likely to be restricted to the more popular times of the year, like school holidays and weekends. If you plan on taking your kids camping during the school holidays, try booking during the week for the less busy times if possible. If not, don't worry! You'll still have a ball camping with your family. Check out our blog, '7 Things To Do While Camping at Lake Moogerah', for ideas on what activities you can do together while camping at Moogerah.
Now, let's talk about winter. A lot of people avoid going camping during winter. However, at Moogerah, that is probably the most magical time to go! There are fewer people on the campgrounds and the night skies are just stunning. If you're into astrophotography, consider checking out Lake Moogerah in winter - you'll have the most beautiful pictures of the stars. Of course, you'll need to prepare for the cold nights, which means you'll appreciate those campfires even more!
So, when is the best time to go camping at Lake Moogerah? Of course, the best time to go camping when referring to Queensland weather is during Spring and Autumn - it's not too cold and not too hot (or muggy!). On top of that, avoid holidays and if you can, go camping during the week!
---
No matter the situation, always try and book as early as possible. At Camp Moogerah, our calendar is open for bookings up to 3 months in advance. We're located on the shores of beautiful Lake Moogerah. Whether you're looking for a venue for your group's next camping trip or want a family weekend getaway, Camp Moogerah has something for everyone.
Ready to book your next camping trip? Book with us today! Want to check us out first? Head over to our Facebook and Instagram pages!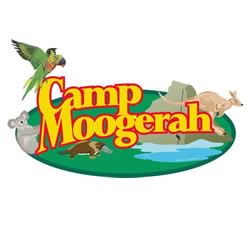 Posted By Camp Moogerah
Camp Moogerah sits on the scenic shores of Lake Moogerah, accommodating groups up to 257 in bunk bed cabins alone. Our emphasis is safety, education, team building, combined with lots of fun.
Updated : 10th August 2022 | Words : 430 | Views : 995