Some people love camping, and some just simply hate it. Regardless, camping is known to have significant benefits on your health, especially in this day and age. Not entirely convinced of giving camping a go? That's okay because this blog will help persuade you by highlighting six important reasons why going on a camping trip is good for you and your family (including your fur babies).
---
1. Camping helps with personal growth
Camping exposes you to many new challenges and adventures, which enables you to learn and grow. You tend to learn new skills like setting up tents, tying knots, cooking a meal, and communicating effectively. You know how to solve problems you don't usually deal with daily and often have to solve without everyday items. This is why camping is seen not only as an adventure but also as an educational journey. This is especially true for children. Camping introduces children to a whole new world and exposes them to a different set of challenges to overcome. Camping helps with growing their confidence and increasing self-awareness.
2. Camping encourages relationship building
One of the most important reasons you should go camping is because it encourages relationship building, whether with your family, friends, workmates or even with your pets. Camping builds and strengthens relationships through talking around the fire, learning something new together and sharing an experience. Interested to know why even your pets can benefit from going on a camping trip? Check out our blog here.
3. Camping increases your appreciation for nature
Of course, when you go camping, you are surrounded by beautiful mother nature and all her glory. You tend to put down your phone and actually take in your surroundings. Camping creates these moments to get in touch with nature, like encountering wildlife, gazing at the bright stars, breathing in the fresh air, and seeing the stunning scenery. The more you're in nature, the more you appreciate it and everything it offers.
4. Camping encourages physical fitness
When camping, you cannot help but engage in physical activity. From setting up your tent to collecting firewood, to going for a hike or doing water sports, or simply taking a walk to the bathroom, you are nearly always doing a form of physical fitness. At home, we tend to move less with all those conveniences we now have, so camping really helps get that heart pumping.
5. Camping helps reduce your stress levels
I don't know about you, but once I'm camping, all my stress melts away. I bet that happens to you too. There's no other place you need to be, no boss is telling you to complete an endless amount of tasks, and there's nothing urgent you need to do. There's just you and your friends or family enjoying each other's company in a beautiful setting. Camping gives you a chance to unplug and relax. Remember that having 'you time' is essential to your wellbeing.
6. Camping creates lasting memories!
Last but not least, camping trips create unforgettable memories that you'll always cherish. I don't really need to explain this one much. Just know that when you have a chance to share an experience with people you love, you'll always be creating memories that last forever. If you want to plan a memorable group camping trip but don't know how be sure to check out our blog, 8 Tips on How to Plan a Group Camping Trip.
---
Are you looking to explore the benefits of camping? Camp Moogerah is located in the stunning Scenic Rim on the shores of the water activity hub, Lake Moogerah. Whether you're looking for a venue for your group's next camping trip or want a family weekend getaway, Camp Moogerah has something for everyone.

Ready to plan your next camping trip? Book with us today for your next camping adventure. Want to check us out first? Head over to our Facebook and Instagram pages to see what we have on offer.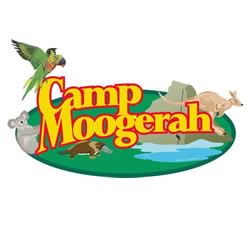 Posted By Camp Moogerah
Camp Moogerah sits on the scenic shores of Lake Moogerah, accommodating groups up to 257 in bunk bed cabins alone. Our emphasis is safety, education, team building, combined with lots of fun.
Updated : 10th August 2022 | Words : 662 | Views : 407